Navajo Sandstone can only be found in the Southwest
Guides are fully versed in Southwestern culture
Guides are indigenous to the surrounding area
Lower Antelope Canyon Tour Overview:
Visitors begin their guided Lower Antelope Canyon tour with a short 10-minute walk from the check-in booth to the entrance of the canyon. The trail leading to the entrance of Lower Antelope Canyon is composed of Navajo sandstone making the decent to the canyon entrance both rocky and sandy, for our guests' safety and comfort we advise appropriate shoes be worn.
As you begin your 1 – 1.5-hour adventure (all-walking) with Lower Antelope Canyon Tours, your experience will span roughly 1,800 meters (1.1 miles) round trip. Upon descending down five flights of stairs (35 meters) into the largest cavern of the tour, guests' will begin their majestic ascent through the kaleidoscope of colors naturally provided by the unique creation of Navajo Sandstone, as a result of rain, wind, and erosion. The numerous echelons throughout the canyon consist of eight uniquely built ladders (with handrails) for safety.
All bags (including transparent/clear bags) *Effective May 4, 2023
No tripods, monopods, and selfie sticks
No go-pros or live action cameras
You are allowed to bring your belongings in your pockets or in a clear plastic bag.
Cremations of loved ones are not to be disbursed within Navajo Nation Parks navajonationparks.org/rules-regulations/
Per Navajo Nation Law drones are not allowed navajonationparks.org/rules-regulations/
No open toed shoes, sandals, or shoes with heels
No pets or service animals (due to safety)
No firearms or weapons
No smoking
No walking sticks (including hiking sticks) 
Lower Antelope Canyon is "V" shape, wide at the top and narrow at the base, not recommended for those who are sensitive to enclosed spaces
Not wheelchair accessible
Potential but rare encounters with harmful Southwestern "creepy crawlers" (snakes, spiders, scorpions, etc.).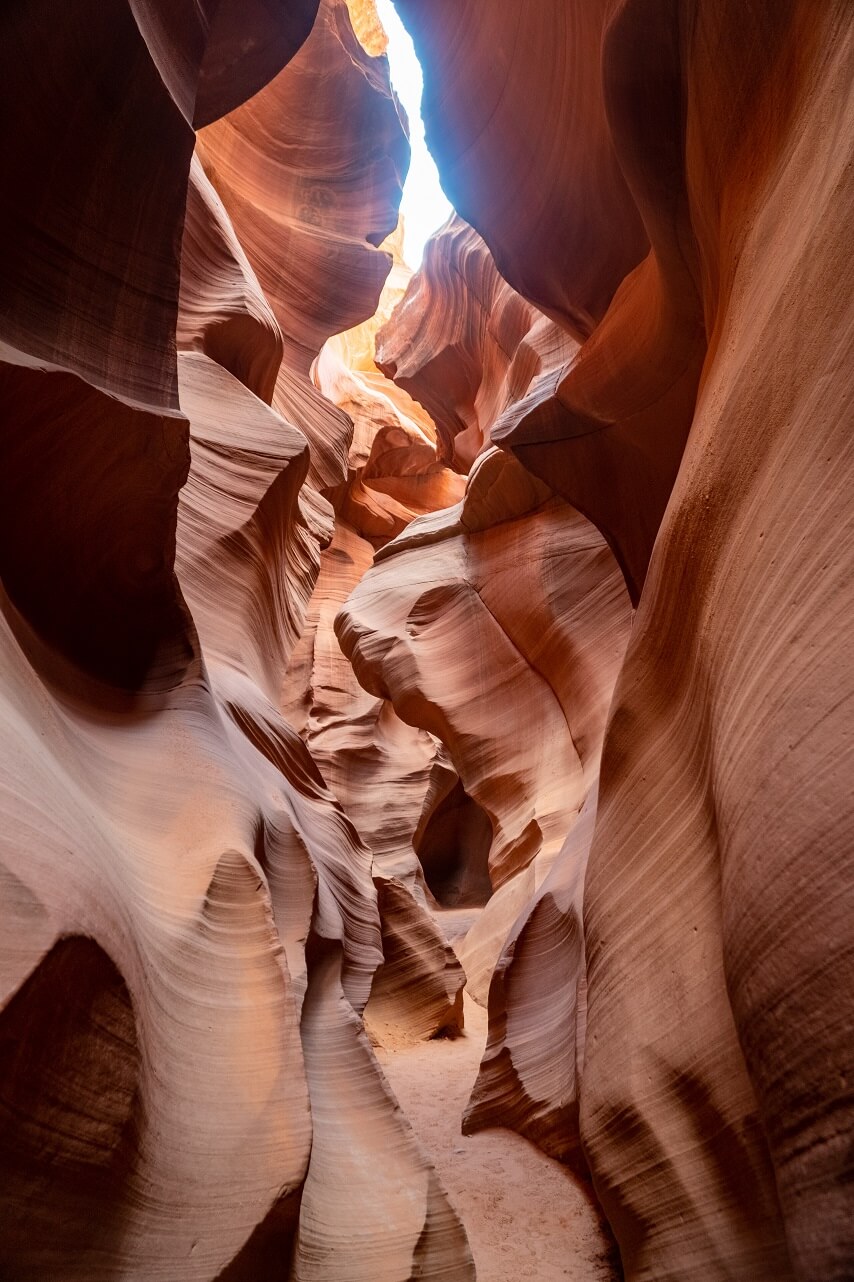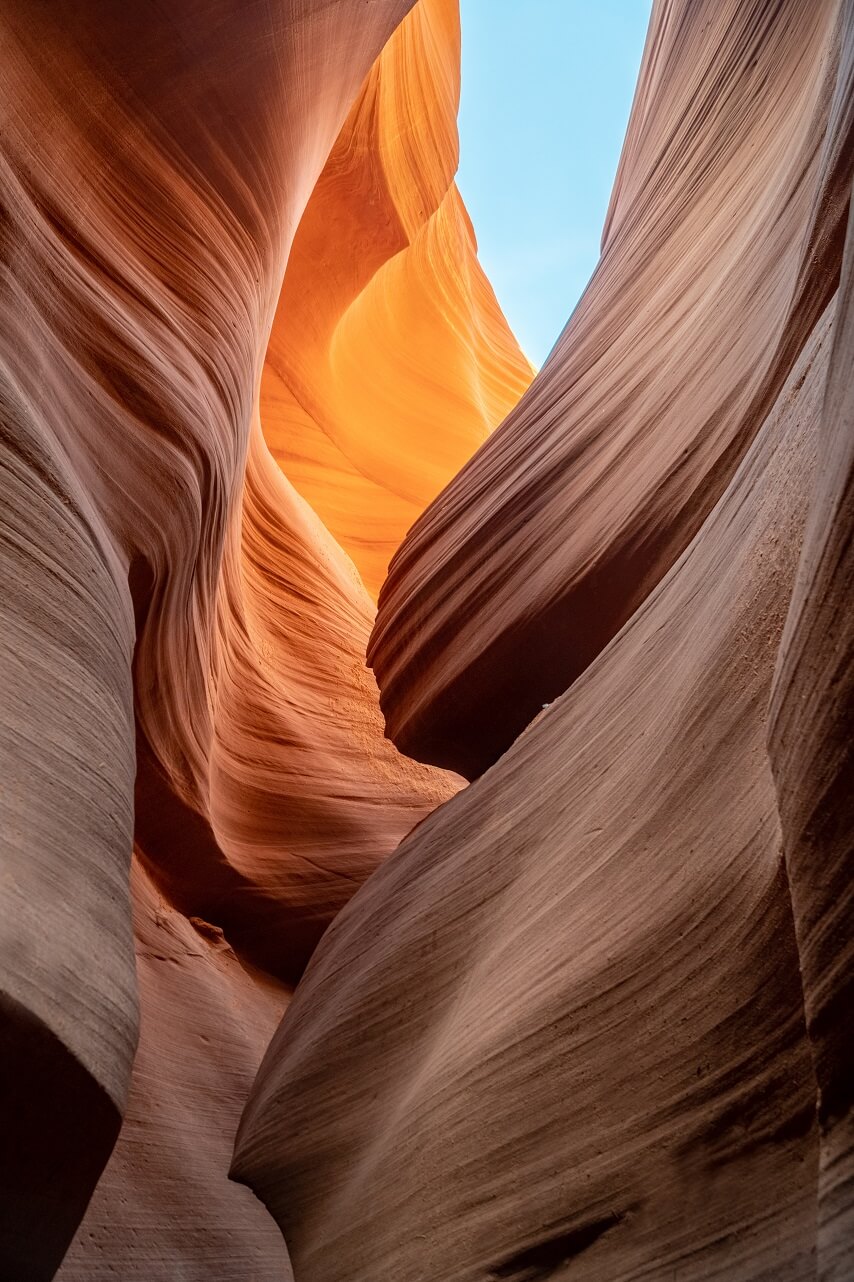 Top Rated for 3 Years
In a Row

You are accompanied into the canyon by a Navajo guide who goes to great efforts to assist his group through the canyon. In addition the guide happily helps all his group members by showing the best photographic locations in the canyon and, if you want him to, will actually take the pictures with your own 'phone. Initially, you enter the canyon down a series of steep steps and then, at various points you have to ascend short flights of steep stairs.
Book Now For The Best Affordable Tours
Call us at : 928-640-1761. We're open 7 days a
week, check our office hours.
Latest Antelope Canyon News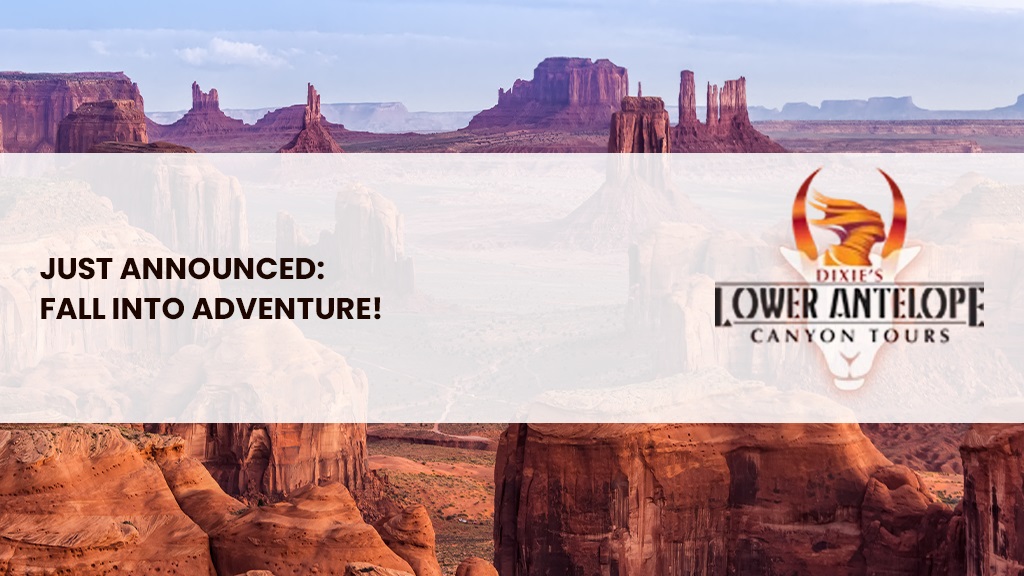 Dixie's Lower Antelope Canyon Tours is pleased to announce our Fall Special for our hugely popular, all encompassing Tį́' Let's…
Learn More