Lake Powell tours are serene. Most lake visitors come for excitement, their speedboats zipping across the surface of the water, pulling folks on tubes or skis. If, however, you want to shake things up and relax on a calm section of water, kayaking is a great option. Loud and fast gas-powered boats can disturb fish and create unending waves, but these low-to-the-water hand-powered floaters can cut through the water while barely leaving a ripple behind you.


Kayaking Lake Powell tours with Lower Antelope Canyon Tours are great adventures! It's a fantastic chance to relax on the water or explore alcoves, overhangs, and cliffs. When the water is calm and the weather agreeable, dozens of boats can be found floating lazily atop the water. Fishermen enjoy the peace and calm while waiting for a bite. Fellow kayakers are friendly and polite. If you're not used to kayaking, it can be a pleasant workout. When I first tried still-water kayaking, my arms were slightly sore the next day.
Pay Attention
Though the water isn't brimming with fish, it seems to be well inhabited. You might be able to spot a few fish while paddling through the water or sitting still to observe the beautiful surroundings. If you find a nice little fishing hole that you would like to come back to, make a mental note of it and rent a kayak for yourself to use another time.
As someone who has a passion for learning about nature and ecosystems, I thoroughly enjoyed the unique geological history. I loved being able to kayak right up to the rock layers I wanted to look at. I was able to sit and ponder the mechanisms by which the layers formed. Ask your guide questions, and google the ones they cannot answer. There is something new to learn everywhere you look. Years of erosion carved the rock surrounding the lake, while the dam to the West of the town Page allowed the ancient depression to fill with water. This gives you Lake Powell and allows for your Lake Powell tours.
Tips for Lake Powell Tours
If you are unfamiliar with boating,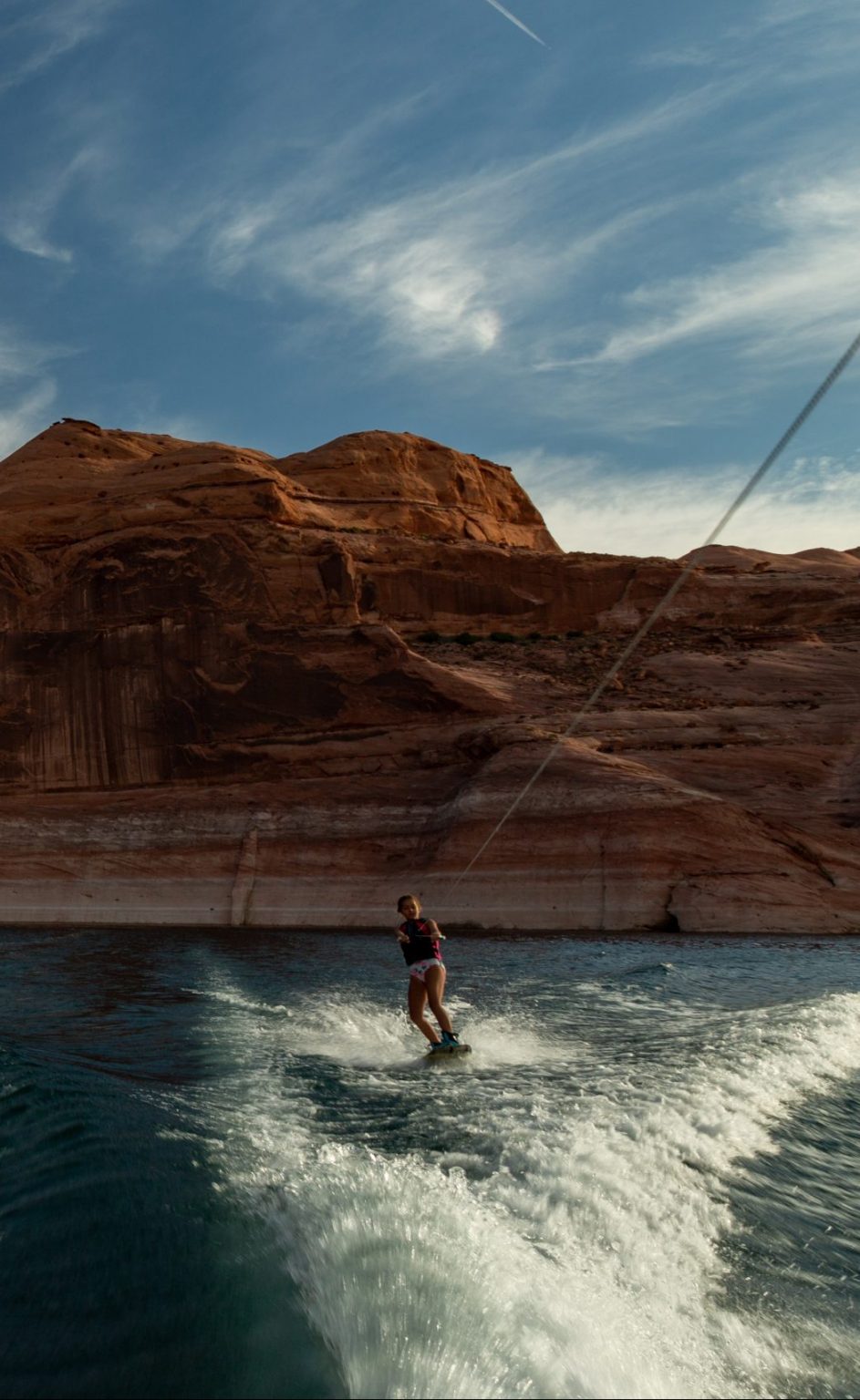 be aware that it is far different than driving. You will feel like you are constantly hydroplaning. When you dip your paddle into the water, dig deep. This will allow you to move forward with the most efficiency and give you the most control. It will feel like the kayak paddle is almost vertical, but if you twist the handle as you lift the blade out of the water, you will find that your strokes on each side are smoother. Shallow strokes will turn your kayak with each motion, as will a couple of quick backstrokes on one side.
Here at Dixie Lower Antelope Canyon Tours, we want you to experience all that Arizona provides. Lake Powell Tours is just one of many other attractions you can do. Please check our website for more information on other tours.
Enjoy your time on Lake Powell!