7 Top Questions About Lower Antelope Canyon Parking
Whether you plan on visiting the Lower Antelope Canyon or Upper Antelope Canyon, the vacation planning process can be overwhelming. 
Like with any vacation, a trip to Antelope Canyon takes some time to coordinate. You need to determine which sites you want to see and what activities to do. Not only that but you must check if your desired tour company has available openings. In most cases you have to book  them well in advance reservations to secure a spot. 
The planning doesn't stop there, though. What is your trip budget? If you want to visit overnight, where will you stay? Do you need a rental car to get around? Plus, don't forget to check on parking accommodations when making your trip itinerary. 
Here at Dixie's Lower Antelope Canyon Tours, we want to make your Antelope Canyon adventure as stress-free as possible. As part of your trip-planning efforts, check out these seven answers to our most frequently asked questions about Lower Antelope Canyon parking. 
1. Do we offer Lower Antelope Canyon parking?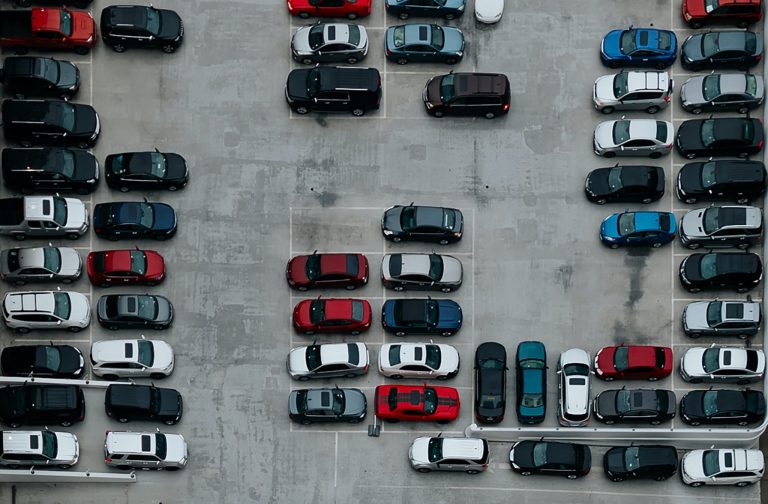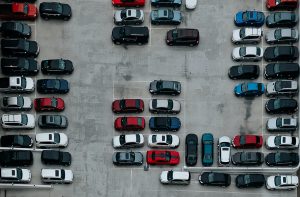 Yes, access to parking is part of our Lower Antelope Canyon tours. 
Our parking lot can accommodate vehicles of all sizes. We have sufficient parking for buses, RVs, trucks, and cars. 
2. Is our Lower Antelope Canyon parking located near the canyon entrance?
Our check-in booth and parking lot are located not far from the entrance to the canyon. 
We ask all our visitors to arrive 30-45 minutes prior to their designated tour time, not because you have to park that far away from the slot canyon entrance, but to ensure that every guest has enough time to complete the check-in process.
All guests must check-in upon arrival. Once all the mandatory paperwork is signed, your guided tour will begin with a 10-minute walk from the parking lot to the entrance of the canyon. 
From there, your breath-taking views begin as you descend down five flights of stairs into the largest cavern of the tour. You can expect your 1.1 mile, all-walking adventure to last approximately 1-1.5 hours. 
3. Is there a shuttle service from Page, Arizona?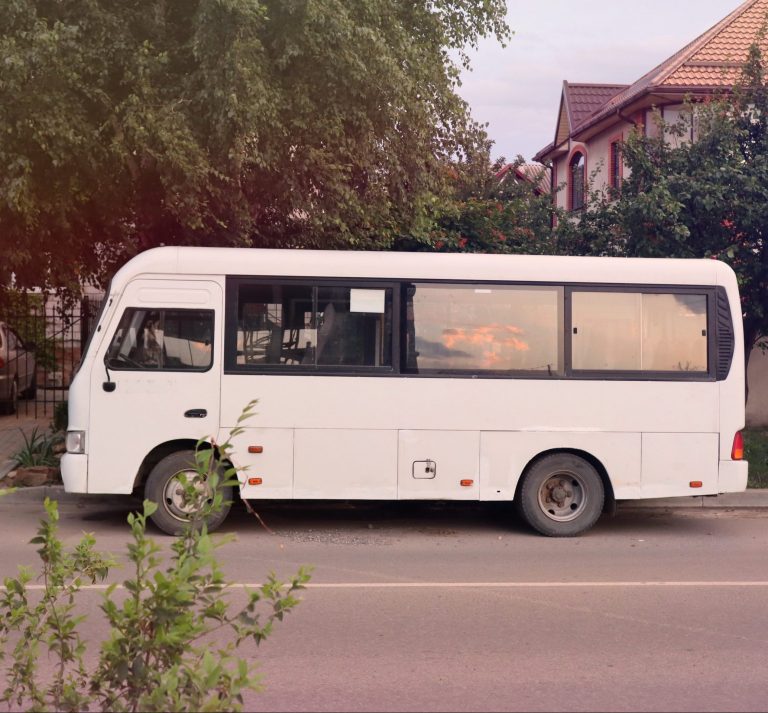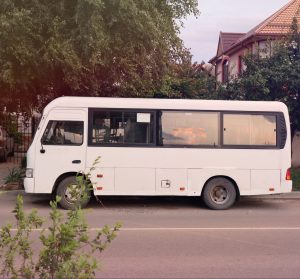 The City of Page is a happening place with plenty of hotels, Airbnb rentals, RV parks, campgrounds, restaurants, and more. It serves as a popular central base location for tourists coming to Arizona to explore Lower Antelope Canyon, Upper Antelope Canyon, Horseshoe Bend, Glen Canyon Dam, Rainbow Bridge National Monument, or Lake Powell. 
Furthermore, the City of Page sits next to 16 million acres of Federal Indian Land that houses the Navajo Nation, the largest Native American reservation in the United States.
When staying in Page, Arizona, it is important to keep in mind that we do not offer a shuttle service to our Canyon site location, but a quick 10-minute drive down Highway 98 will get you to our site location where you will begin your Lower Antelope Canyon tour.
4. Will our Lower Antelope Canyon parking cost money?
When booking a tour with Dixie's Lower Antelope Canyon Tours, parking is included. In fact, it's free. 
We don't want our guests to be caught off guard with extra charges once they check in, so we make your tour price your final price. 
You might find with other companies that the initial tour cost does not include any applicable taxes and fees. Because the Lower Antelope Canyon is located on the Navajo Nation Reservation, every visitor is required to pay an $8 per person Navajo Nation Permit Fee.
We understand that showing up for your tour only to discover you owe additional money would be quite the surprise. Having no hidden fees is part of our commitment to providing the best hiking tours possible.
5. Is Lower Antelope Canyon parking easy to access?
Even for a directionally-challenged driver, getting to our Lower Antelope Canyon parking is a simple drive. 
Start by driving east of Page on Highway 98, heading toward the Navajo Generating Station Power Plant. Then, you will turn left at the Antelope Point Marina (N22B) turn off. Once you enter the Lower Antelope Park area, our office location is the first left-hand turn. 
And if your Google Maps app is asking, our address is Indian Route 222, Page, AZ, 86040.
6. Once parked, can I visit the Canyon on my own?
No, guests are not allowed to access the Canyon without a tour operator. If you want to enter the Canyon, you must have a reservation as part of a scheduled tour. 
Even with a reserved spot, visitors still cannot explore the Canyon alone. Every tour goer must remain with their specified tour guide at all times. 
Once you have parked your vehicle, completing the check-in process is your next step. 
7. Is Lower Antelope Canyon parking different from Upper Antelope Canyon parking?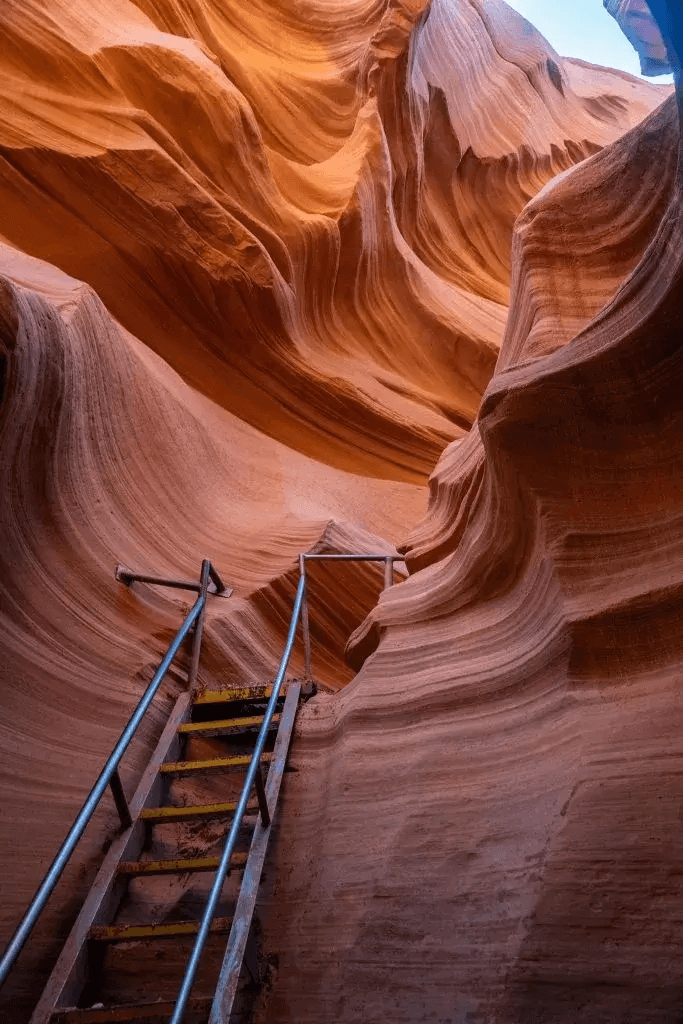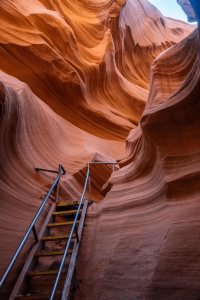 Antelope Canyon is divided into two sections – Lower Antelope Canyon and Upper Antelope Canyon. Although both canyons are located on Navajo Tribal Land, the two canyon entrances are approximately 7.5 miles apart from one another.
Just like Lower Antelope Canyon, reservations with a tour company are required to hike the Upper Canyon as well. Where you park is dependent on which tour company provides your tour. 
Since the tours are not an all-day commitment, many visitors to Antelope Canyon choose to complete both tours in one day. Just remember, you will need to make two independent reservations in order to complete both hikes, and that means you will park in two separate locations to access the different entrances. 
Planning a Trip with Dixie's Lower Antelope Canyon Tours
Are you ready for the adventure of a lifetime at a world-famous destination? Lower Antelope Canyon is calling your name! 
Summer is not the only time of year to plan the trip of your dreams to Antelope Canyon. We offer winter tours, too.  
If you have additional questions about Lower Antelope Canyon, give us a call at 928-640-1761 or fill out our online form to submit any inquiries. 
We look forward to hearing from you.