When to make an Antelope Canyon Reservation
When making the trip to visit this gorgeous landmark, many people make simple mistakes. You can improve your experience when making an Antelope Canyon reservation by taking the time to consider a few things beforehand. Choosing the right time to go can turn an enjoyable trip into something life-changing.
Time of Day
Everyone should try to visit most places in the desert late in the day or early in the morning, as midday can be dangerously hot for visitors with no experience. No matter the time of day, however, you must take precautions. Always wear and bring sunscreen. Bring more water than you think you need. Wear loose clothing and take frequent breaks.
An Antelope Canyon reservation is different only because of the protective structure of the fissure. Moreover, touring the canyon at midday is the best way to experience it. The sunbeams that find their way to the bottom create beautiful pillars of light, while the shadows formed by the depth and narrowness of the canyon protect you from the otherwise unforgiving desert sun.
Best Day of the Week for a Reservation to Tour Antelope Canyon
Weekends have always been the days reserved for personal activities. Weekend warriors crowd ski resorts in the winter and lakes in the summer. The area surrounding Lake Powel is no exception. Many people enjoy making friends while on vacation, and so feel right at home.
Every major city on the planet seems to boast about or at least advertise its nightlife. Meeting people and socializing is the most popular activity of the country, if not the world. We date, go clubbing, host parties, and created different names for different types of parties. As social as we are, sometimes people need a break. They read books, fish, hunt, hike, camp, and enjoy other private or smaller-group activities. As I'm sure you have noticed, many of these activities involve nature. Nature can help you feel more grounded. It is quiet and peaceful, and yet noisy and dynamic. When you're in an environment to disconnect from stressful life, the last thing you want is to have a large group of strangers there with you.
As pleasant as socializing can be, if you want to enjoy nature without feeling crowded out, weekdays would be best. The lake is less disturbed by wakes and waves, the area is quieter, and the tours are more personal. Bring as many family and friends as you like, but to create the best experience, make sure to split your party up into small groups.
Weather to Avoid
When making an Antelope Canyon reservation, pay attention to the weather.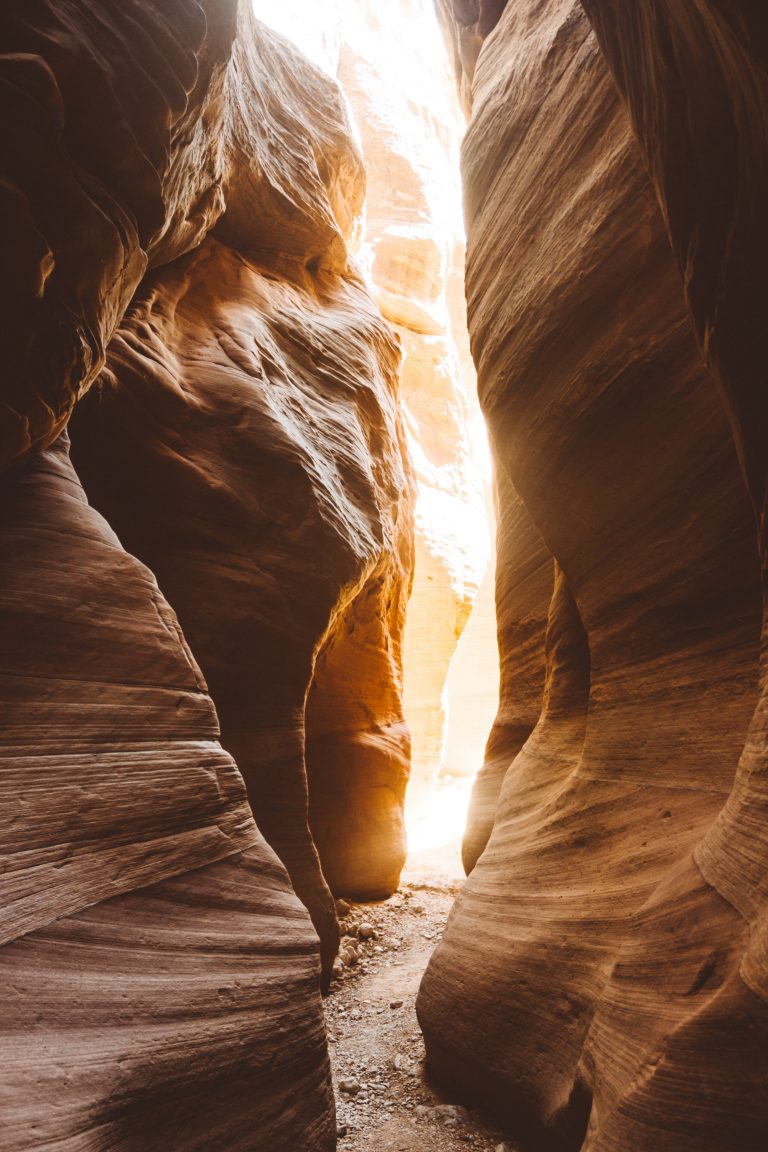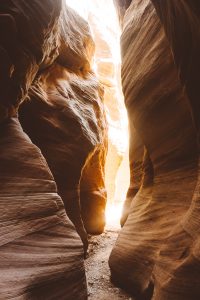 You may not have the opportunity to make your trip as timely as possible, but avoid booking tours when there's forecasted rain. "Dixie's Lower Antelope Canyon Tours" will cancel and refund tours when they think there is a risk of a flash flood.
Flash floods happen in hot deserts when there is more rainfall than the clay-rich soil can absorb. The water flows on top of the surface of the earth with nowhere else to go. The water flows into lower areas and finds its way to the slot canyons and ravines that have been carved away over time. This becomes a wall of water that comes roaring down the narrow passageways that can be very dangerous. We will cancel tours when we think there is a chance of flash floods, as we want to keep all of our guests safe. Avoid scheduling your trip on days with forecasted rain if you can to dodge cancellations.
Best Months to Set an Antelope Canyon Reservation
The best months to visit, in my personal opinion, are April to September. The other months have more moderate temperatures but more dispersed light. The direct light around midday in the Spring and summer months penetrates its way to the bottom of the canyon in spectacular ways. Naturally, this is peak season and more crowded (which you should consider when making an Antelope Canyon reservation).
How to get there
The entrance to Antelope Canyon is less than a ten-minute drive from the nearby town of Page. Page has a municipal airport and three main highways providing access to the town. You can rent a car from the airport when flying in if needed, but you will need to drive to the parking area. The Canyon site location is just off I-98 east of town. After leaving Page, you should start looking to turn left onto Indian Rte 222 after about four minutes.
Other items of note
When visiting, remember that this area is sacred to the Native Navajo people, and dispersing human remains is not allowed. For a very long time, people have wanted their ashes spread at the Grand Canyon, from the top of a mountain peak, or in some other way relating to nature. While this may be important to the people that want this done, it can be disrespectful to sacred sites. It is okay if you can't understand why. Imagine in the following way.
Something that you care about – place, person, or object – is in some way yours, whether it is a relative, friend, possession, or even if you share ownership. Someone else decides that this thing is important to them too and decides to hurt, break, or change it so that they like it better. Because they did that, you can no longer enjoy your possession in the same way as you did before. They did not have the right or ask permission to do that, and it affected you. You could view spreading ashes in the canyon in a similar way. It is a place that is not yours that you are changing and impacting in a way that you did not get permission to.
Because of this and other reasons, you may not carry anything with you unless it is in your pockets or a see-through plastic bag. That said, child carriers that strap to an adult are more than okay. Also, pets of any kind are not allowed on the hike for safety reasons (including service animals).
Even with so much to do and visit within a ten-mile radius, Antelope Slot Canyon is worth the visit.
Learn more about what we have to offer!