Antelope Canyon from Las Vegas
Looking to get to Antelope Canyon from Las Vegas? We have got you covered. Las Vegas is a great place to have fun, party, and experience a variety of new things. It is also the perfect place if you want to go on a day trip to any surrounding areas. There are several places that you can go to once you are in Las Vegas, and Antelope Canyon is one of them.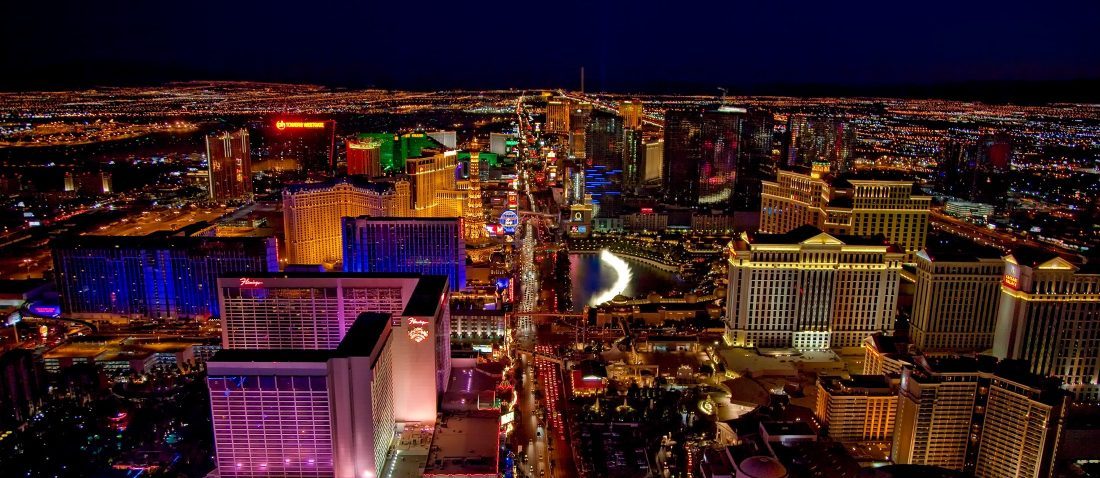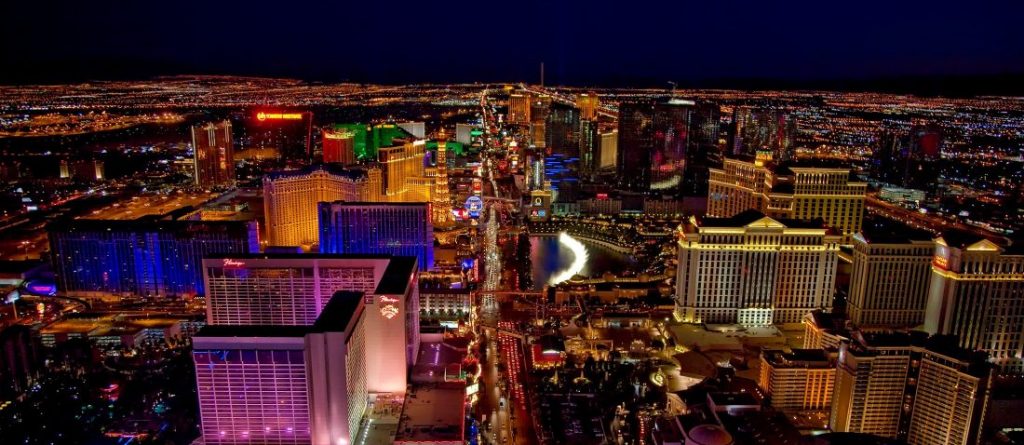 This is a guide to help you get to Antelope Canyon from Las Vegas. Antelope Canyon is a different scene than Vegas, it is not a big city and is a perfect nature experience that can't be found anywhere else. 
Antelope Canyon is a good place for those looking to have a change of pace and finish off their trip with some serious adventure. See breath-taking sites that are sure to be Instagram-worthy. 
Here are the details you need to know about getting to Antelope Canyon from Las Vegas:
Las Vegas to Antelope Canyon
Your first hurdle for logistics is getting from Las Vegas to Antelope Canyon. There are two main ways to get to Antelope Canyon, flying and driving. Driving seems to be the popular option but flying is also an option if you can't drive. 
Flying to Antelope Canyon from Las Vegas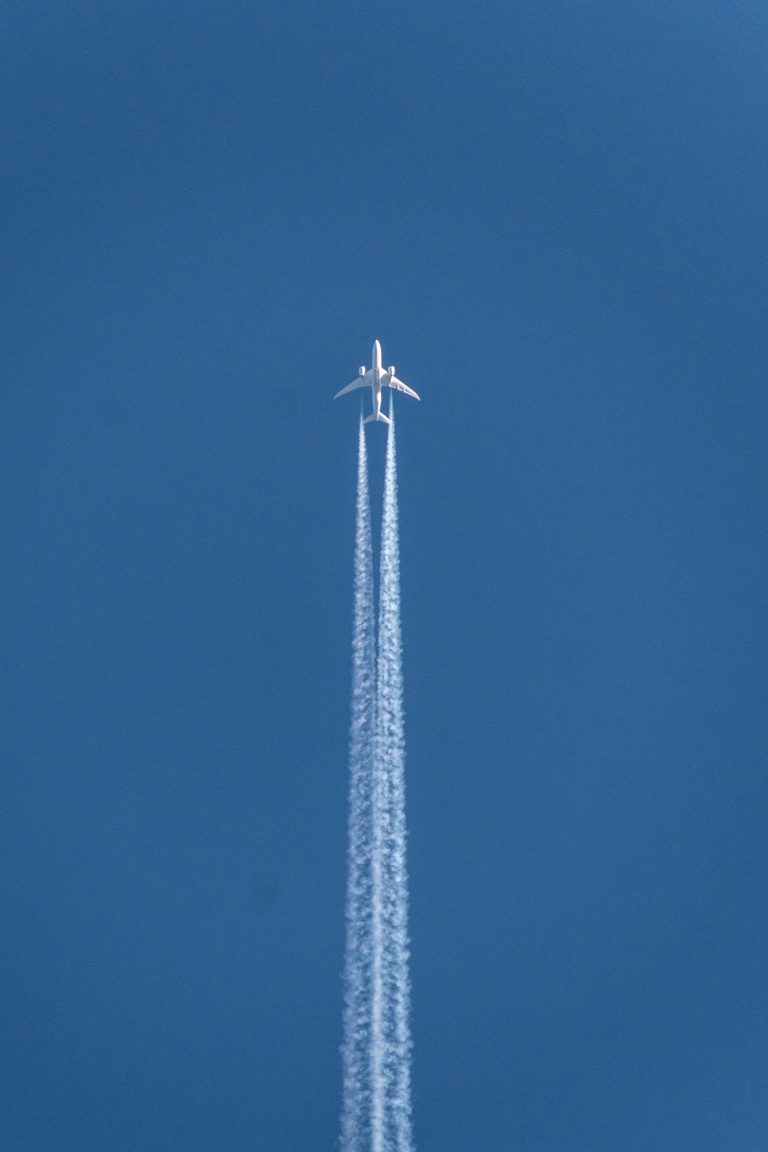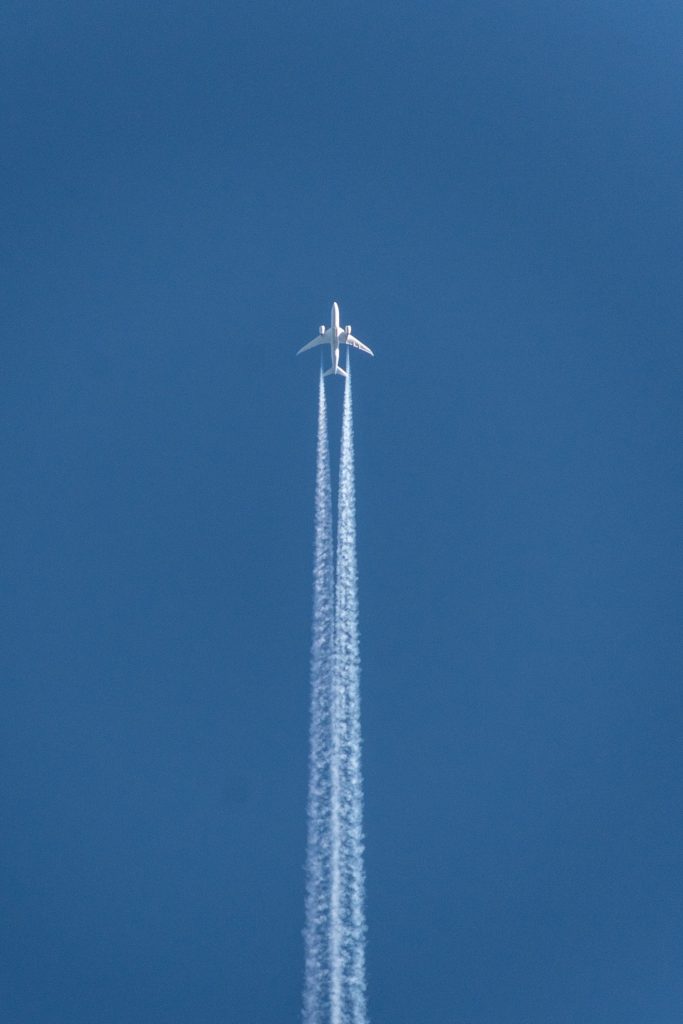 There are not any direct public flights from Las Vegas to Antelope Canyon. The only way that you can fly directly would be to get a private flight and have it approved by both airports. Most public flights will have one stop in Phoenix, AZ.
The other thing to understand is that Antelope Canyon does not have its own airport. Since it is a canyon and on protected land, there is not a lot of civilization around. The closest city with an airport is Page, AZ. The great thing about this airport is that there are flights from Page to Phoenix. This allows you to fly from Las Vegas to Page. 
Next, and this is the best thing about this airport, is you can buy plane tickets on major websites such as Expedia, Orbitz, and Travelocity. This makes it super simple to get a plane ticket and you won't need to call any airports or charters. 
While plane ticket costs will vary, most round-trip tickets will be around 400 dollars. The typical plane flight time one way will be six hours.
Driving to Antelope Canyon from Las Vegas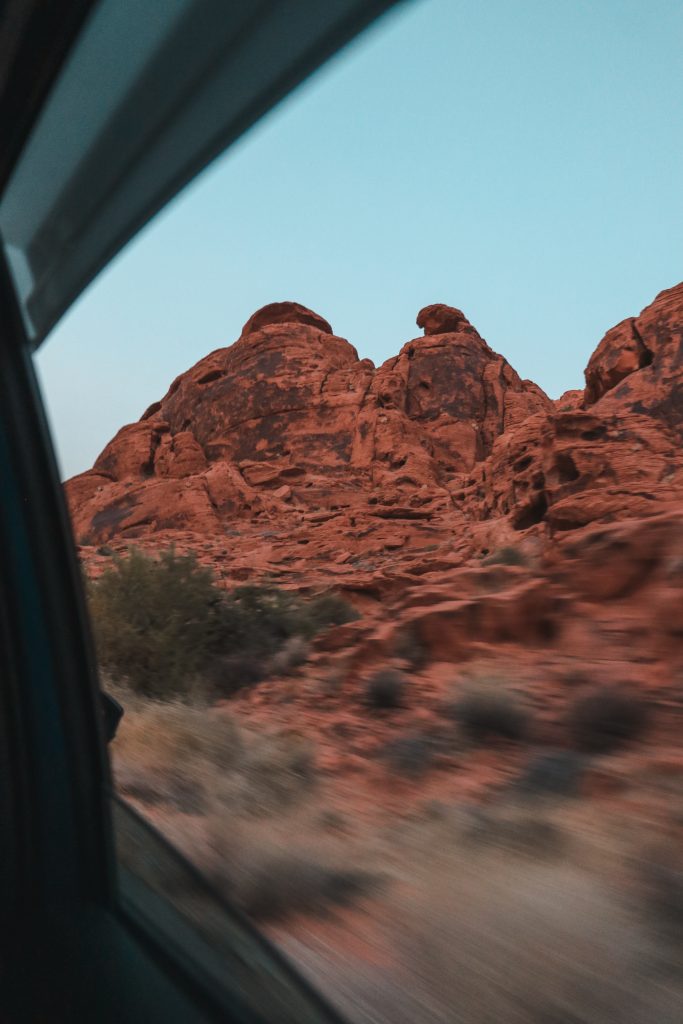 The drive to Antelope Canyon from Las Vegas is not too long. There are 2 major ways to get to Antelope Canyon, one is a 4.5-hour drive and the other way is 6 hours.
Firstly, the shorter way is driving on I-15 N and US-89. It is more direct and you will go through the bottom of Utah and finish in Northern Arizona. 
This way is shorter, which means you can sleep in, drive to the Antelope Canyon area, and still have an evening to yourself. Waking up earlier means you would arrive in the early afternoon, allowing you to have an afternoon and evening to see the area and explore.
The US-89 route takes about 6 hours, so it is a little longer. But it does mean that you can take your time, stay a night in Flagstaff, AZ, and do some sightseeing. The reason this way is longer is that it goes down around the Grand Canyon. You will stay in Nevada and Arizona the whole time but will be prepared for a longer drive.
Staying Near Antelope Canyon
Since Antelope Canyon is a canyon on protected land, the Navajo Nation has decided to not allow camping in or near the area. There are still plenty of areas nearby to stay and sleep in nature. Southern Utah is a great place to stay near Lake Powell and other National Parks. Page, Arizona is a great place that is close to Lower Antelope Canyon. 
Page, AZ does tend to get busy and fill up during tourist season, otherwise known as the summer months. Make your reservations in advance to be sure to get a spot. There are a variety of hotels and motels that you can book for your stay.
Airbnb has some great selections if you want to do some camping or stay in tipis or small cabins. Check out local KOAs or campgrounds in the area to secure your camping or RV spot. 
Guided Tours Antelope Canyon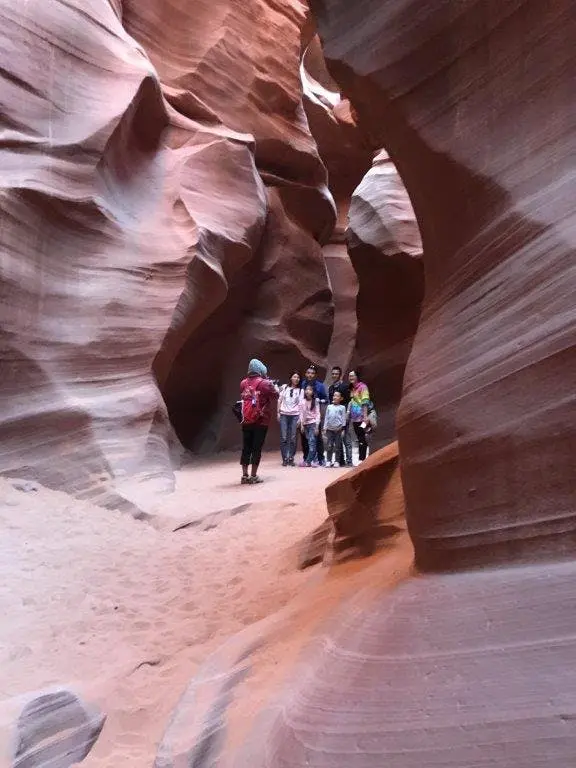 The last thing that you need to know about getting to Antelope Canyon is that you are going to need a tour to enter into the canyon. You will not be allowed in the canyon without a certified tour guide. There are several tour groups that are allowed in but we highly recommend Dixie's Lower Antelope Canyon Tours. 
We specialize in Lower Antelope Canyon, the lower part of Antelope Canyon. It is a less crowded space, allowing you to be less crowded and actually experience the canyon without the crowds. Lower Antelope Canyon does have some ladders that you will have to climb up and down, if this is an issue you can always take a tour of Upper Antelope Canyon.
Once you have booked your tour online, you can start to get excited about your trip to Lower Antelope Canyon. Keep your email with your ticket, you will need it when you get to our office. 
Be sure to bring water, stay hydrated, and bring some snacks. You can't bring food in the canyon but you can eat it on the drive to the canyon or coming back.
What's Next?
Do you feel like a pro when it comes to getting from Las Vegas to Antelope Canyon? If you do not, feel free to give us a call at (928) 640-1761. We are more than happy to answer any questions or concerns that you have.
Now that you know all about getting to Antelope Canyon from Las Vegas, what are you waiting for? Book a tour today with Lower Antelope Canyon Tours. We look forward to exploring with you.