Entrance Fee to Antelope Canyon
Is there an entrance fee to Antelope Canyon? This is a common question that we get asked quite a bit. It is a great question because it means that you are trying to plan ahead.  At Lower Antelope Canyon Tours, we want to give you all the information you might need about Antelope Canyon before you go.
There is an entrance fee to visit Antelope Canyon but costs vary. Having a tour is required to get into the canyon and different tours cost different amounts. There is also a Navajo permit that averages around $8. These costs are usually covered with your tour costs but be sure to check. Different companies may be different.
Visiting Lower Antelope Canyon
There are two branches of Antelope Canyon.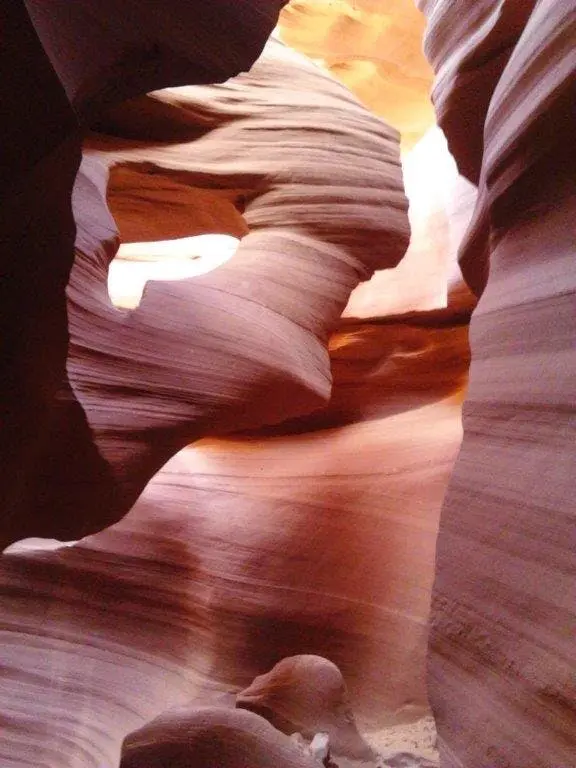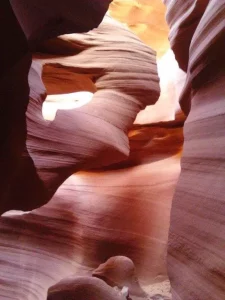 There is Upper Antelope Canyon and Lower Antelope Canyon. Lower Antelope Canyon is steeper and has some stairs. It is also less crowded which gives you more time to experience the slot canyon. Without the crowds, you can absorb the breathtaking rock formations.
Lower Antelope Canyon is most populated in the spring, summer, and early fall. It slows down during the winter months. Only certain tour groups operate during the off-season months. We recommend scheduling your tour well in advance since spots do fill up fast.
What You Need to Know
There are several things that are important to know before you head to Antelope Canyon. We have mentioned it before but you need a tour guide to get into the canyon. You will have to book a tour online well in advance. There is no way to reserve a tour when you are at the canyon. In fact, you cannot go far enough into the canyon without a tour guide to talk to us.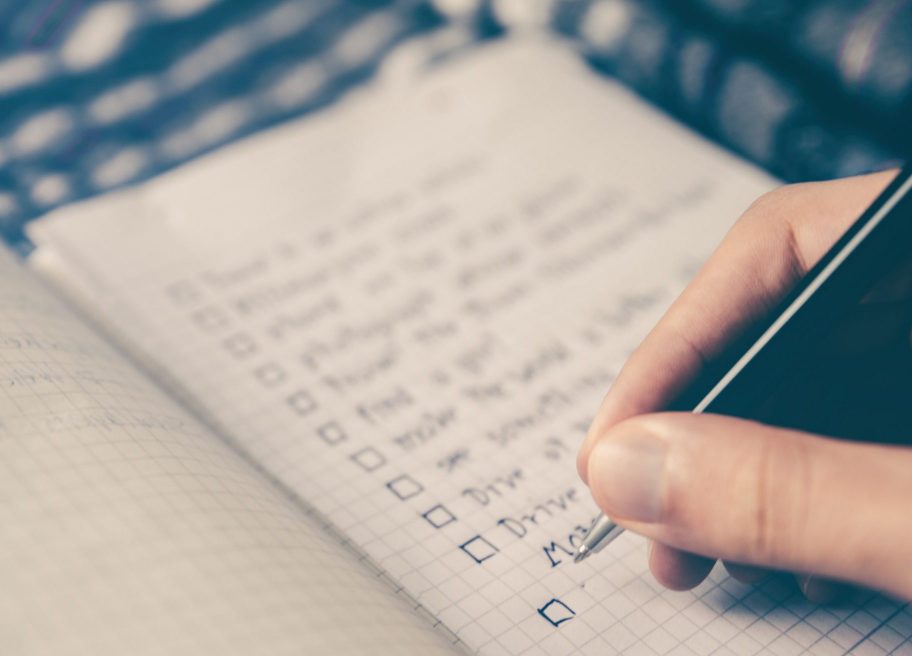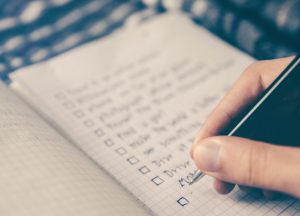 While you are in the canyon, there are many items you are not allowed to have. These items include bags, backpacks, selfie sticks, food, and some drinks. You can contact us with any questions about what you can carry with you. Due to the heat, we highly recommend you bring water with you so you can stay hydrated while in the canyon. This is a thing many people forget to budget for before traveling to the canyon.
Prepare before you come into the canyon. Make a stop somewhere. There are not any bathrooms, drinking fountains, or trash cans here. Be sure to go to the bathroom beforehand. We also ask that you do not litter or leave things behind in the canyon. This is a special place to us and it will help preserve the canyon, allowing others to enjoy its beauty. Littering fines can significantly add to the amount you spend on your tour of Antelope Canyon.
Guided Tours
Since you need a guide to go into the canyon, you must book a tour before you go. There are tours for both the Upper and Lower Antelope Canyons. We specialize in Lower Antelope Canyon and offer tours for most of the year. If you are planning on visiting both canyons, save your receipt. If you visit on the same day, you may not need to pay the Navajo permit twice.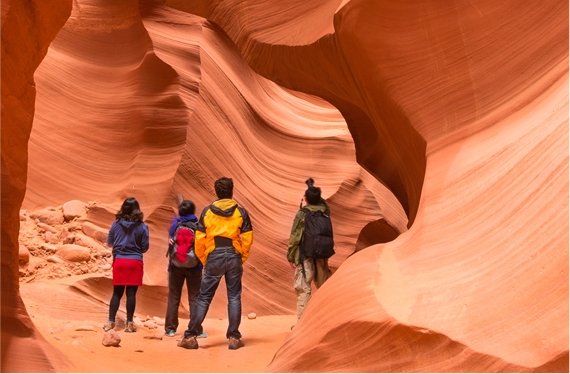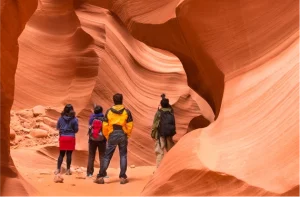 We take pride in our staff and their dedication to this canyon. There is nothing better than having a great tour guide. We believe that they make the experience magical and memorable. Our hand-picked staff all believe in the power of storytelling and the history of this amazing canyon.
A pro tip that we want to share with you is to book your tour early. This means months in advance, especially if you are traveling during the summer. Tours tend to fill up quickly so booking early allows you to choose the start time that you want. There are also more tour options available to you when you book early. If you can't find a time or a day you are happy with, call our office. We would love to help you choose a tour or see if there have been any cancelations.
The Best Time to Visit
Obviously, the best time to visit Antelope Canyon is whatever time you are able to visit Antelope Canyon. That doesn't mean that some planning isn't necessary. There are a lot of things that are going on in your life and we understand. Life gets busy. Planning ahead allows you to maximize your vacation time while booking ahead lets you relax during your vacation time.
The most popular time to go to Antelope Canyon is in the summer. This is a fun time for families and tourists to get outside and enjoy the sun while schools are out. Late spring and early fall are also popular times to come visit the canyon. These times may be good for you if you are okay with crowds and hot weather.
There is also something known as the 'off-season'. This means there are not as many travelers coming to the canyon. These times would be in the late fall, winter, and early spring. If you want to see Antelope Canyon without the crowds, this is a good option for you. The only problem is that the canyon might need to close due to snow or cold weather. If you time it right, though, you might get cool weather and few crowds.
Book a Tour
The easiest way to book a tour is to do it online. This is as easy as going on our website, clicking book a tour, and choosing your tour time. Checkout is an easy process. We do not accept payment in the canyon. You must make your payment when you checkout. After you have paid, you will receive a booking confirmation via the email you entered.
If you are having trouble with booking a tour online, give us a call. Our office staff would be more than happy to help you. If you are not quite ready to book a tour or have any questions, give us a call. We can tell you what we recommend and tell you the difference between our different tour options. After booking your tour and receiving your email, keep your email. That email contains important information that you will need to check into the tour.
Get excited to come and visit Lower Antelope Canyon. Pack your favorite snack, remember your water bottle, and get ready to take a lot of pictures. It is important to remember to apply sunscreen. The spring and summer months get extremely hot and it is easy to get burned in the desert here. Being prepared will help you have an amazing time in the slot canyon.
You need to remember that the spots for guided tours fill up fast. This is especially true during the high seasons which are spring and summer. Remember that with our tours, we include everything. The entrance fee to Antelope Canyon (the Navajo permit) is already included with the tour price. Happy travels!