Best Tour of Antelope Canyon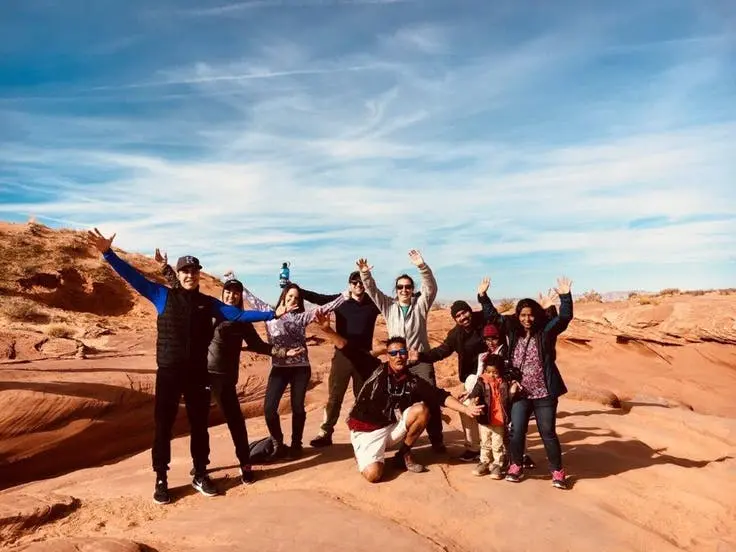 You don't want any tour of Antelope Canyon, You want the best tour of Antelope Canyon. This means that you want to choose the right tour for you and anyone else that you are traveling with. There can be a lot to consider when selecting a tour, and Antelope Canyon is something that everyone should visit during their lifetime.
Dixie Lower Antelope Canyon Tours is a great tour group with years of professional experience. We enjoy sharing stories and the culture of the area. Our staff is something that we take absolute pride in. We only hire guides that are as passionate about this canyon as we are.
So what do you need to consider when choosing the best tour of Antelope Canyon? Let us get into what makes the best tour for Antelope Canyon. 
Guided Tours of Antelope Canyon
First, to get into Antelope Canyon, you are going to need a certified tour guide. In fact, you cannot go into the canyon without a tour guide. You cannot book tours at the entrance of the canyon. They need to be booked before you get to Antelope Canyon.
Secondly, there is more than one group that offers tours to Antelope Canyon. Not all tour groups are going to offer the same thing, and we believe that we offer the best tour of Antelope Canyon. Do not just take our word for it though, be sure to look at our Trip Advisor reviews to see what people are saying about us and our tours. 
The last thing that you will want to check for when choosing a guided tour is to look if they include the Navajo Nation fee with your tour cost. At Dixie Lower Antelope Canyon, we include all costs and fees in your tour cost, so there are not any hidden fees that you will have to pay on your tour.
For the Best Tour of Antelope Canyon, Choose A Professional
You do not want to choose any tour guide, you want to choose a professional. This is going to ensure that you have the best tour of Antelope Canyon. If you have been on any kind of travel tour, you know that a great tour guide will make all the difference. This is why at Dixie's Lower Antelope Canyon Tours, we only choose the best tour guides.
So what does that mean for you when you book a tour with our tour company? It means that you will get a top-rated tour guide that comes from a tour group that has received numerous awards. The awards are for Top-Rated for 2018, 2019, and 2020. We are a Trip Advisor group that is with the Trip Advisor site. 

Our company offers two different types of tours and our staff is multilingual. We have taken people from all around the world into Antelope Canyon. It also allows you to enjoy the canyon in the language of your choice.
Things to Consider for the Best Tour
The next thing that you need to consider is your group and what is going to be best for you and everyone that you are traveling with.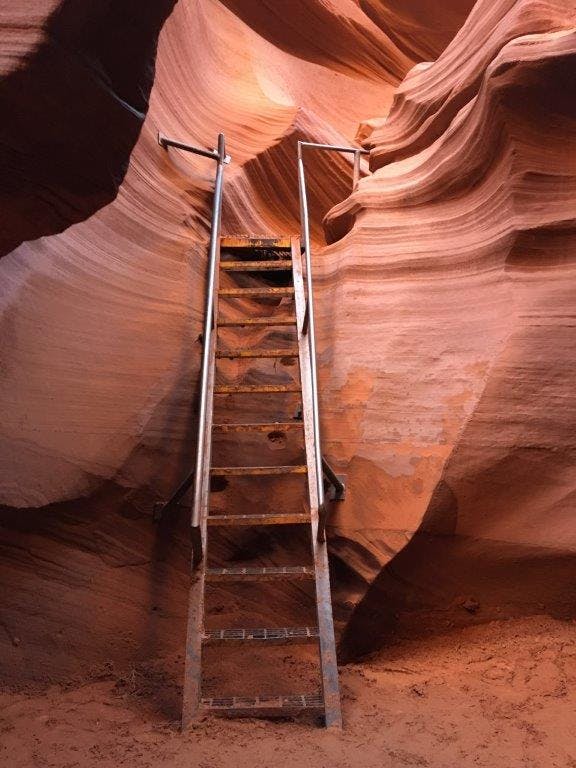 There are two parts of Antelope Canyon, Lower and Upper Antelope Canyon. Upper Antelope Canyon is a flat walk and is the more popular part of the canyon. This can lead to large crowds but is good for those with mobility issues or health issues. We do not specialize or offer tours for Upper Antelope Canyon.
We do offer tours for Lower Antelope Canyon. This is a great tour for anyone that wants to see the lesser-visited part of the canyon. It is still just as beautiful but is not as crowded as the upper part of the canyon. There are stairs in this part of the canyon, so you will climb up and down them. The stairs are secure and safe to climb on, just come prepared to do some light climbing.
Tour Offers of Antelope Canyon
Tour groups and costs can get expensive. There are different kinds of fees that you may have to pay if they are not included in the initial tour cost. This can add up quickly and leave you spending more than you thought you would. 
The great thing about our tour company is that all of our tour prices include all of the fees and taxes required for you to get into the canyon. This lets you know what you are paying for and you will not have to pay more. Occasionally, we will offer discounts and offers on our tours. This is great for those wanting to book a great deal. Our tours are less expensive than other tours.
Best Day Tours
While you may want to go to Antelope Canyon, you may not want to spend all day there. We definitely get this and want to let you enjoy your trip. If you do not want to spend all day in the canyon or driving around Arizona, we recommend our original tour of Lower Antelope Canyon. 
Our tour is around 2 hours at most. You spend around an hour in the canyon and you are asked to be there half an hour before the tour time. This is a perfect option if you want to spend some time in the canyon but still want to do other things that day.
Planning Your Day Trip to Antelope Canyon
Now you should have a good grasp on what you need to know when planning your day trip to Antelope Canyon. Book your tour beforehand, remember your tickets, and follow the email directions. Be sure to wear the right type of clothes, along with your water bottle and some sunscreen. 
It doesn't hurt to arrive a little early because it gives you time to backtrack if you get lost. You can call us if you are lost. We can help you get to our office. We hope to see you soon and can't wait to meet you.