Places to Stay Near Antelope Canyon
There are a lot of places to stay near Antelope Canyon. You can choose from camping, hotels, motels, cabins, and other unique accommodations. Picking a room and where to stay can be a lot of research so we have done some of the work for you.
If you are an experienced traveler, you understand that where you stay can be a big expense. That is why we have included places to stay near Antelope Canyon for every budget. This way you are in control of your wallet. You can find a place that is inexpensive, allowing you to save some money on your trip. You could decide something romantic is more your speed. We've even included high luxury for relaxing stays if that is what you are looking for.
Hotels Near Antelope Canyon
If your main goal is to find places to stay near Antelope Canyon, you will probably want to stay close as possible. The closest city to Antelope Canyon would be Page, Arizona. They are a small city and have a population of about 7,247 as of 2010. However, Page has had quite an increase in tourism in the last couple of years. Because of that, hotel vacancies fill up during the summer months. It's easy to avoid this problem if you book in advance or if you go during months that are not as busy.
Expensive
Do you value your amenities? There are many places to stay near Antelope Canyon that offer luxuries. The Courtyard by Marriot and the Best Western Plus both offer great staff that cares about your stay. It's easy to relax when you can swim against the backdrop of red rocks.
Less Expensive
If you are not intent on getting the best hotel, you have other options. There is Clarion Inn, which has rooms under $100 a night. The Clarion Inn also has amenities such as an outdoor pool, a bar, and pet-friendly rooms.
Another option is Wingate by Wyndham. They offer free parking, mobile check-in, and an indoor pool. Check-in starts at 3 pm and check-out is at 11 am. It overlooks the Glen Canyon Dam so you have a scenic view.
Budget-Friendly
Are you looking for something that won't take the bulk of your budget? You have some options that still have amenities. We want you to feel safe when you are traveling so we only consider places that can offer peaceful sleep. There is Quality Inn that has a great view of Lake Powell. You can take in the view of the lake without having to leave your room. They have a seasonal outdoor pool and free coffee. They are even pet-friendly. Knights Inn is another great option. This hotel has free Wi-Fi, free parking, and a seasonal outdoor pool.
Convenient Location Hotels in Page, Arizona
The canyon is on protected land so there isn't any development near the canyon itself. Because of this, Page, Arizona is where you will want to look for the closest hotels. Antelope Canyon can stay protected by restricting development here. It allows future generations to admire this place for many years to come.
The Bears Den
This bed and breakfast is a local staple. It is a cozy spot that has won several awards from TripAdvisor. Booking here helps to support locals Bubba and Deb-B, both of whom have resided in the area for over 30 years. Check availability on their website and book your stay online. They are only an 11-minute drive from our Canyon Tours Office.
Country Inn and Suites
In 2021, Country Inn and Suites won two awards for excellent service and traveler's choice. They won a TripAdvisor Award and a Radisson Hotel Groups America Award. There are other reasons why this hotel is a great choice too. They allow early check-in to work with your trip schedule. There are even free cookies, breakfasts, and hot drinks.
Lake Powell Canyon Inn
This inn has several options from king beds to full beds. Some of the rooms even offer microwaves. This makes it easy to choose a room that fits your needs. All rooms have free Wi-Fi, private bathrooms, and access to the outdoor pool. Only a five-minute drive to another popular attraction, Glen Canyon Dam, booking here makes sense.
Airbnb's – Something for Everyone
If you have never used Airbnb you may want to consider it. Airbnb started with the idea of locals offering short-term rentals on their homes. If you make sure to do your research on the owners, you can find some gems. We recommend ensuring you are working with locals rather than big companies to get the most authentic experience.
There are tons of unique options for places to stay near Antelope Canyon. This is where Airbnb shines. For example, a traditional tipi would make a fun story for those at home. You can also stay in this tiny home for an off-grid experience that won't sacrifice comfort.
Camping
Since this is a desert area, there are plenty of opportunities to go camping.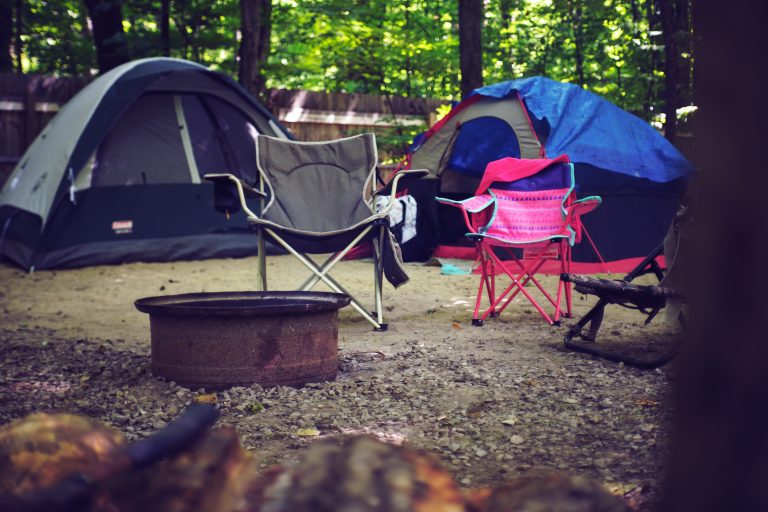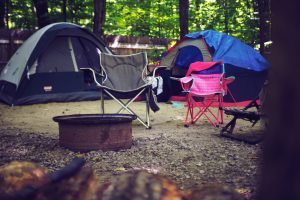 This can happen at Page Lake Powell Campground. If you like camping but don't like the bother of setting up your campsite, don't fret. There are listers on Airbnb that have different tents already set up for you. You may want to visit this listing that has 2 queen beds inside the tent.
Wherever you stay, exciting adventures await. However you travel, however you sleep, be sure to book your tour in advance. We can't wait to meet you!